WORKING AT SCHWEIGER
SUCCESS THROUGH HIGH QUALITY STANDARDS
APPRENTICES
Since 1958, generations of young people have passed through the Schweiger training program to become blacksmith apprentices. As highly qualified specialists in the various areas of metalworking, they have created a solid foundation for a fulfilling career.
We train permanent apprentices in our company and are looking for dedicated young applicants.
If you are interested, please contact Mr. Ing. Daniel Falschlunger.
Tel. +43 (0) 5225 621 66-0
daniel.falschlunger@schweiger-fulpmes.at
UNSOLICITED APPLICATION  
Schweiger's claim to always to produce highest quality level requires the expertise of highly qualified professionals. If you share our quality standards, we look forward to receiving your unsolicited application. Please send it to Mr. Robert Pircher, Eng., Production Manager.
Tel. +43 (0) 5225 621 66-0
pircher@schweiger-fulpmes.at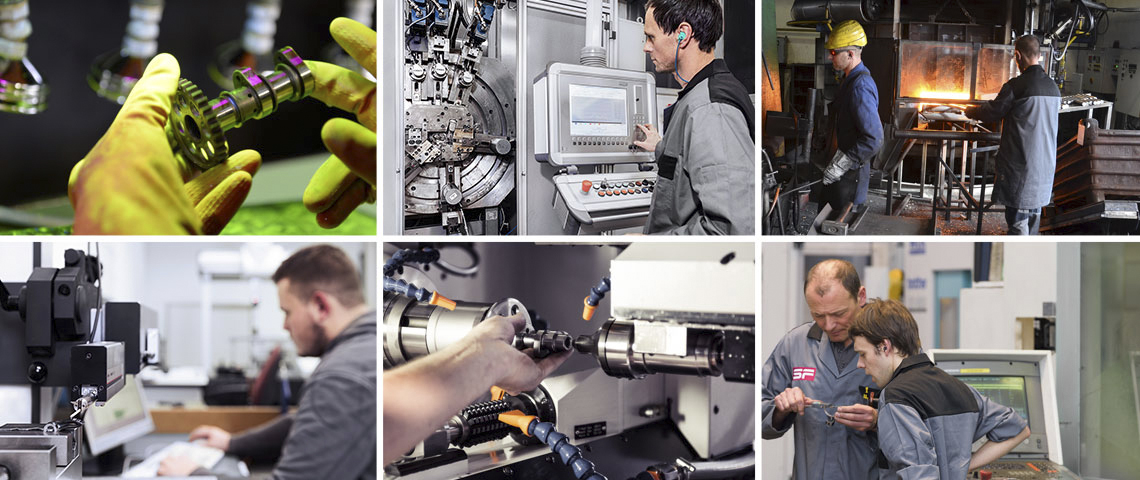 WE ARE LOOKING FOR WELL-TRAINED (M/F/D)
MANUFACTURING TECHNICIANS
for the production of high-precision engine parts on the most modern, automated equipment.
YOUR PROFILE
- Completed technical education (HTL, vocational/technical school, apprenticeship to become a manufacturing technician)
- Ideally, experience in working on CNC-controlled machine tool
- Team spirit, autonomy and flexibility
WHAT WE OFFER
- We offer the possibility of shaping processes at a high technical level
- Development and advancement opportunity
- Responsible activity in a successful team
- Secure, future-oriented environment
- Remuneration is done according to wage agreement, with appropriate qualifications and experience. Overpayment usual
We are looking forward to your application. Please send it to our Production Manager, Mr. Robert Pircher.
Tel. +43 (0) 5225 621 66-0
pircher@schweiger-fulpmes.at